Stock Options Basics Course
Take the Confusion out of Stock Options
Does the idea of leverage and huge profits get your attention, but Options are Greek to you?
The Stock Options Basic Course takes the fear and uncertainty out of Options.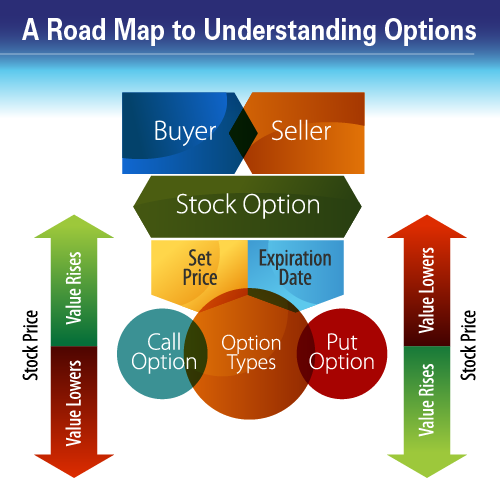 Are you intrigued by Options but find them confusing and complicated. This course is a "road map" to understanding Options.

Learn from a Master Trader who is profiting in his own account, with his own money.

A self-paced course, you learn at your own pace and then return anytime to review the materials.
"I make complex ideas easy to understand and act on. I will teach you everything you need to trade options with confidence and with controlled risk."
Dean Jenkins, CEO/Founder, FollowMeTrades
Stock Options Basic Course INCLUDES:
Over 8 hours of teaching videos

Clear and simple reading material on option theory and strategies

Email support for any questions that come up
Printable worksheets for you to practice and apply the concepts being taught

You are also welcome to schedule one-on-one time with Dean Jenkins for any help that you need
In this Course You Will LEARN:
A solid understanding of how options really work

A solid understanding of how options really work

A simple strategy for adding Options to your trading

How to choose the right option contract
How to place and manage option contract orders

Advanced risk management strategies for larger position sizes

And much more  . . .
Option Basics
Puts
Calls
Risk of Options
Option Chains
The Greeks
Liquidity
Contract Selection
In the Money
Out of the Money
Covered Options
Naked Options
Black-Scholes Model
Profit Projection
Options Symbols
Order Types
Intrinsic Value
Extrinsic Value
Time Decay
Option Pricing
Basic Risk Management
Advanced Risk Management
Underlying Asset Analysis
Options Trading Plan
Recent Testimonials From Customers
"Wow! Your picks are amazing . . . just wanted to say "Thank you."

- Lorraine, Fayetteville, NC
""I enjoyed the course and found it very helpful in understanding, combining Ichimoku trading techniques with Elliott Wave and Fibonacci.""

- Bruce, California
Thanks Dean, I made money on JOY and FCX. Greatly appreciated.

- P. R., Michigan
Hi Dean: I just wanted to send you a quick note. So far I am very happy with your service. I already owned FCX, and added to my position on your recommendation, and also both VALE, and JOY when you recommended. I didn't buy the gold stock, but already owned GDX so I am doing well there also. Thank You.

- Rick, Illinois
Hi Dean, Heard on your video that you are celebrating your birthday this weekend, so Happy Birthday! I don't have a birthday present for you, but I will say that I have been following along with your trades over the past 3+ months and have been very impressed with the astuteness of your identification of market trends in different asset classes, stock selection, and disciplined low risk system with which you are using the ART software to rake in profits. You have certainly been on a roll of late and hitting on all cylinders. You have shown in real time that you can do what most people cannot do - no small feat. The only thing I wish I had done would have been to scale up my trading to my full account size rather than the small pilot program that I put on for something new. Regardless, it has been instructional, and fun, to watch a master at work. You have been blessed with a special "talent" and are making good use of it. So Happy Birthday (but no present, sorry), Kyle, Milpitas, CA

- Kyle, Milpitas, CA
Hello Dean, As a client of your service for only a week I am very happy to say that I may have found the right stock market service that I was searching for a long time. I got drawn to your website while watching a webinar in which you were a guest trading expert. You said with confidence that your analysis showed the S& P had already topped on Friday at 2,093( after a 32 point rally) and will be heading down starting Monday morning. The minimum target you gave was S & P 2,040. That was the price that the S & P actually ended at 4 pm Wednesday, Dec 9, 2015. Your trade recommendation to go short GS was a great trade. I came to it late but in a matter of 4 hours I made up 3 months of my subscription trading -the very first trade I took after signing up. Thank you for holding my hand and for being patient and generous with your teaching and advice whenever I asked for it. I am very happy to be your client and look forward to many profitable trades in the year ahead.

- Pali, McLean, VA
"I have signed up with Dean's service. Dean is a terrific coach, explains the trading patterns and the underlying technicalities with great clarity by demonstrating with live charts and the trades placed, and goes beyond to ensure that his students become proficient. Dean's deep technical analysis and risk control tools will help immensely in becoming a successful trader and provides confidence in picking high probability trades."

- Matt, San Diego, CA
Dean, Using a virtual account for about a month and a half to enter your recommendations . . .I am impressed with your trade results and want to begin trading in a real acct. Thanks."

- Gregg, Savannah, GA
Dean, thanks for the spreadsheet. I appreciate the work that you do and I am learning from you. You are filling in many of the holes in my style and helping me to be more technical in approach."

- Fred, New York
There is no better trading site than yours, I Have spent time and money on most of them. You with your site are well worth the time and money.There is no better trading site than yours, I Have spent time and money on most of them. You with your site are well worth the time and money."

- Pavlos, Dubai
Dean's expert knowledge made trading a reality for me. I now trade my retirement account and have complete control of my assets, not some investment firm."
- Geoge, Madison, MS
I have followed your advice and the following happened: GS- Dec short vertical call up $550 UTX=May debit credit spread up $280 AFL Jan short vertical call up $255 EFA Mar put up $447 So far I am enjoying the downtrend and I must say that trading in the direction of the trend is pleasurable. No sense fighting city Hall. So far I am very satisfied with your recommendations and look forward to continued success with your leads.... rgds"

- Henry, Milwaukee, WI
I have been with you about one week and thus far am very happy. I am a jittery trader since 1) my past results have not been good and 2) I am retired and need to be sensitive to risk. That being said I took the UTX trade exactly as you described with 1 contract. I closed out 2 days ago because I was up 24% and was very happy with that result. I did not take more contracts because I am new to options and I need to establish confidence in your service. Although I am not familiar with the waves I find your communications very clear and really appreciate your comments/education using the charts. For the moment I will remain cautious and look forward to the next trade. I think I'm going to like our relationship."

- Bob, Summerville, SC
Hi Yes, very Happy. Most importantly to me, I understand your strategies and when you make the Weekly Picks I understand why you made them. Not only are they clearly defined in the initial video and Trade Details, with options on how to trade them, they make sense and include explanation and justification on each. Each trade is very clear and the updates, while in the trade, are extremely helpful as well. The other element is the published track record. This is so important as I was making the decision to become a subscriber and as a subscriber it is ongoing validation that it is a profitable system. I highly recommend this subscription. It is, as they say, a "No Brainer." This is for anyone who wants to follow a Pro, learn as you go, while still making profitable trades in your account."

- Doug, San Diego, CA
Curious How Dean Does It?
Get access to his weekly "Beyond The Noise" videocast where he gives you real-time updates on the REALITY of what is REALLY going on in the market and how he makes his decisions.